Wait a sec…
Vanna  is drawing the winners name…
out of the lovely empty kleenex box…
one day I will do a post on 101 ways to use an empty kleenex box…
oh… sorry!
The winning name starts with a letter B….
Congratulation Blue Cotton Memory!!
You are the lucky Winner of my little summer giveaway! =)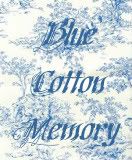 Please go and say congratulations to her!!  =)
You see…
The lovely author of Blue Cotton Memory received a few awards last week…
This was one of them…
and she very kindly passed this award onto me…
and of course…
I have been lazy about receiving it… *sigh* I am hopeless I tell you!
Maybe I am redeemed now, eh? =)
Except I am not going to take the time to pass it on…
b/c I am entertaining aliens…
I mean friends for another 24 hours!
See … I AM hopeless… =)
anywho…
it is late…
and as much as I would love to stick around…
Vanna is waiting for me to get off her bed (aka the couch) he he!
See you Tuesday when my house goes back down to 4 occupants!
Happy Monday y'all!  =)