My lovely blog friend Heather at Blessed Little Nest
is hosting a fabulous lovely linky
encouraging and inspiring bloggers to think about
the little things in our life that are lovely!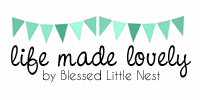 Do go and say hi to Heather…
and maybe even join the lovelyness next week!
Here is my "lovely" of the week!
~~~~~~~~~~~~~~~~~~~~~~~~~~~
Abby is turning 10 years old in 11 days!!  (yikes)
Today we made this clever invitation!
Her theme this year is Owls and Cake Pos!
Abby loves reading… LOVES it!  (** proud mommy**)
one of her favorite books series is The Guardians of Ga'Hoole
a 15 book series about Owls!  =)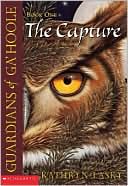 and guess what?!
there just so happens to be a Guardians Movie
releasing on the day of Abby's party!
he he
My little girl…
she REALLY wants to go the movie the day it comes out…
she (we) already had her (our) heart set on a Cake Pop Party..
So we are going to do both… Owls and Cake Pops!
Do y'all know Bakerella??
I discovered her this summer…
and well…
Words Can NOT express how excited Abby and I are about her Cake Pops!!
Over the Moon!
he he
We can not wait to bake, make and eat these yummy pops with family and friends…
on HER special day!!
Of course  ~ later this week We will have to practice making them !!
And Guess What else??
Bakerella just released her Cake Pops Recipe Book … THIS WEEK!
AND
One of the Adorable Cake pops is an OWL!!  =)
see it… the cute owl on the cover?!!
I tried to go out and buy her book this weekend…
Not a ONE on the shelf!
rats!!
No worries…
the nice guy at Borders said he has 4 more copies arriving on Tues!
I can't wait to get my hands on it!!
As if that was not enough excitement for one blog post…
Guess what ELSE?!!
I went to Bakerella's blog the other day
and….
Bakerella is going on a book signing tour Early Next Month…
and Guess where she is going to be FIRST??!!
Yep… just a short drive down the Interstate from my home town!
or I could go to day 2 in the Seattle area!
Since I live half way between day one and two!!  =)
The next few weeks are my busy time of year…
back to school, start of home schoolin, a birthday to plan, soccer is in full swing,
my in-laws usually visit on birthday months.. (oh my messy house needs help!!)
ha ha …
Alrighty good then… what am I still doing here!??~  =)
Have a Beautiful Day!
Jenn~
(the book images were borrowed from other sources)