Fall Soccer = Wet Soccer =)
The girls actually don't seem to mind
playing in the rain
my little chick scored 2 goals this Saturday…
Fall Season Abby scored 7 goals in 5 games!!
Way to go Abby!  =)
This Photo is compliments of my friend Tammy's husband…. aka the assistant coach! Bless you Coach… it is really hard to get action shots with my broken camera! (are you all tired of hearing that yet? … it is SO depressing… I'll get over it… when I get a new camera! ha!) =)
In the spirit of Halloween Fast approaching
Keeping in Mind:  A Life Made Lovely linky
over at Heathers blog =)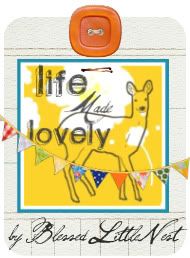 I was a little inspired this weekend…
They may not be Casper
but they are Friendly little ghosts!
the one that says Boo I bought at Target a couple years ago
it is a silverware holder for the table
The kids love it!
So  I made a couple more out of Felt
cute, eh?  We intend on using them to share a little fun
with our friends!  =)
This weekend I also tried collage podging my Fall Leaf project on Canvas
they turned out Fabulous and LOVELY!!
sadly my pictures really don't do them justice…
I won't say it… =)
I think I am going to use them as gifts this year!??  =)
So our Rainy Saturday ended up being Lovely…
Soccer, goals scored, craft fun… coffee…board games played…
it was a lovely day!
Today on the other hand Was a Beautiful Day outside…
(unlike our wet soccer day yesterday!)
SO we Frolicked around the town
enjoying the sunshine
Down by the bay
I have lived here a long time…
and I didn't know the marina downtown
was called FiddleHead Marina!!
Too Funny…
Perfect for the alphabet Photography challenge "letter F" !  =)
We took our little Geomate Jr. GPS
We were looking for a few geocaches
we only found ONE out of FOUR!!  *sigh*
Thats OK
it was a FUN afternoon
goofing around town
kicking our FEET up
drinking our Foam art lattes
watching pigs Fly =)
We had a Lovely Fabulous Weekend!
What did you Find yourself doing this weekend?
~  Jenn ~
Oh and in the spirit of Barb Phillips  alphabet photography challenge
Featuring the letter "F" ….
F is for Flag =)
Happy Thanksgiving to all my Canadian Friends!  and my Hubby!!
Turkey dinner is on the menu tonight… complete with all the Fixins
for a traditional Thanksgiving dinner… right down to the pumpkin pie!!
Ah….The perks of a blended marriage 1/2 American 1/2 Canadian…. =)
so if you will excuse me now…
Off to the kitchen with me!!
Tomorrow I have a few more Photos featuring the letter F as well…
apparently I was Really inspired this week… (ha ha)  =)