The Sun rises
and blesses you a
peaceful ~ easy feeling…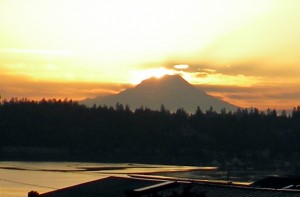 and you naturally take on a
sunny disposition for the day
after witnessing this
small beautiful glimpse of
the gorgeous world God blessed us with
Sometimes
you see the sun
peekin through the trees
trying to shine for the day…
but.t.
you feel
a little wilted
not quite yourself
the bugs have been eating away at your leaves
your head is starting to droop
maybe you
are feeling completely slumped over
and you woke up with a REALLY Stiff neck
and the sun wasn't rising over that mountain
and you have been a little cranky the last couple days
not quiet yourself…
and you are trying really hard
not to be a
butt
about it …
I just have to take a moment for this poor pumpkin…
I almost bought it for a joke…
my sister and I had a good laugh when we spied this guy
and decided a pair of jeans 'fallin' off might just do it some justice!!
sorry…. bad humor…
butt … you have to admit… it IS funny!
*cough, cough*
anyway…
Maybe you are praying
that … well…
Your cat-ish-dog
will behave for JUST.  ONE.   DAY.
the whole day!
so you can rest
I mean seriously?
ONE day.
just one.
please?
I am not feeling that peaceful easy feeling today…
hoping the neck is stiff from a bad sleep
rather than some weird funky flu…
or somethin…
*no flu, no flu, no flu*
wishin I had that shot already!! bummer.
I think I will start my day with a nap…
b/c I am feeling a little wilted
maybe a little slumped over today
hope the sun rises later in my day…
I don't have TIME to be sick right now!!
I have a couple a costumes to work on!
I will post about that tomorrow or Saturday if I am not in bed!!
Oh my!
What kind of costumes are lurking around your house this year??  =)
Have a sunny day!
See ya after my nap!
Jenn~
Oh PS
Here is a picture of my ENTIRE Grape Orchard…
all 6 feet of it
don't be too jealous, K!!
I do have another one in a planter…
still about 2 feet tall… dead probably!
and this little guy only produced what you saw yesterday..
a few bitter grapes…
It is supposed to be SEEDLESS concord grapes…
um… there were seeds…. lots of seeds.
sheesh!