Handmade … Halloween Costumes …
a little felt, used clothing, hot glue…
a little fabric…and a sewing machine = magic!
H is for Halloween Humor
you see my kids are really into 1970's cartoons right now…
and well… they smoke A LOT in those cartoons..
so my daughter asked for a cigarette …
and then the giggles burst out!!
Love capturing those moments on camera!
and I am also going to stop and take a moment to join my friend Heather's linky
b/c it is such a Lovely idea… Life Made Lovely!!
When you are all done browsing my post…
hop on over and see how Heather is inspiring bloggers to remember
to ponder those things that make our lives lovely!!
My life was made lovely this week with easy sneezy Halloween costumes…
My children are so simple sometimes… and I love that!!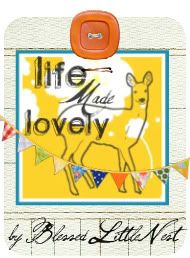 Back to the letter H…
H is for Houses… OLD Houses… =)
Historical Homes in our town
built in the early 1900's
I love old homes…
one day I Hope to own one!!
a remodeled one that is!
for now I will be Happy owning Old Books…
they are cheaper!
H is for Hymnal … OLD hymnals…
late 1800's hymnals…
that my sweet baby girl wrote on… =)
oh my!!  autographed Vintage hymnals!
H is for Holy… Holy Word of God…
Holy Bible
H is for
the HOST
of the Alphabet Challenge Barb Phillips!
Thanks for the Fun!
Time for a little blog Hoppin now… 😉
** UPDATE**
HOW could I forget…
H is for a new up and coming HARRY POTTER… November 19th… I am SO there!!
I feel a Harry Potter marathon next week!!  😉
it is SO fun to watch them all one night at a time until opening day of the new one… trust me… date week with the HUBBY on the couch!!  Happiness!~  he he!